Simple comfort food - and a total treat to boot! 
There is no bad time to eat hot brownies and ice cream - and this one is so simple, we can barely call it a recipe. Bake your brownie mix according to the packet instructions, allow to cool for a few moments and then cut into small pieces to serve with low-cal ice cream and sauces of your choice.
You'd be amazed just how low-calorie something this treat-some can be!
Ingredients
Serves 1
1 pack of Lo-Dough Brownie Mix
100ml of low-cal ice-cream (per brownie)
1 portion of PBfit peanut butter - made with a little extra water
A drizzle of chocolate Skinny Syrup
What you'll need
This diet-friendly recipe is possible with:
Lo-Dough Brownie Mix
Regular price
£5.59
Out of stock
Method
Make the Lo-Dough Brownie Mix as per the packet instructions.
Add the mix to your lined tin and bake for 25 minutes at 190C.
Allow to cool for 5 minutes and then cut into 9 portions. Then, cut a brownie into smaller chunks.
Take 100ml of ice cream per brownie and put scoops into a bowl. add the brownie chunks, peanut butter drizzle and chocolate sauce and serve.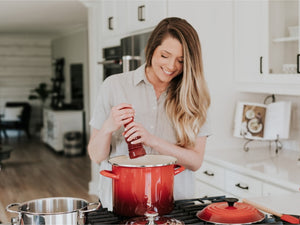 Hungry for more recipes?
Join over 200,000 subscribers in receiving new recipes, tips, offers and a whole lot more.