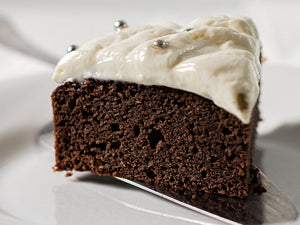 gluten-free
vegetarian
Low-Calorie Guinness Zero Chocolate Cake
Share
Facebook
Twitter
WhatsApp
Email
Combine Lo-Dough's low-calorie cake mix with Guinness Zero in for the most incredible low-sugar chocolate cake.
Our low-calorie version of Nigella's Guinness and chocolate cake is a MUST TRY. We've not only revolutionised the cake itself, offering the same incredible flavour for minimal calories, we've come up with a nifty trick to make pipe-able, sugar-free frosting that still ticks the sweet box. 
This one tastes like pure indulgence and is a piece of cake to make. 
Ingredients
Serves 6
1 Lo-Dough vanilla sponge mix
140g of water
100ml of Guinness Zero
20g of cocoa powder
To top
150g low fat cream cheese
35g erythrotol
A teaspoon of vanilla extract
A few drops lemon juice
A quarter teaspoon of xanthan gum (this can be left out, but your topping will be softer. You can also thicken with cornflour or arrow root, but this will add carbs)
Method
Preheat the oven to 180C/356F. Make up the Vanilla Sponge Mix according to the packet instructions, adding the cocoa and replacing 100ml of the water with Guinness zero.
Bake the mix for 35 minutes and allow to cool, again as per the instructions.
While the cake bakes, beat all your topping ingredients together. When cooled, pipe or spread the topping over your cake. Add any decorations if desired.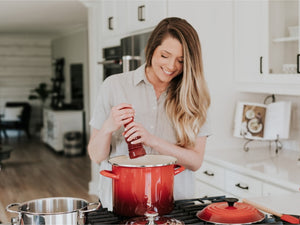 Hungry for more recipes?
Join over 200,000 subscribers in receiving new recipes, tips, offers and a whole lot more.