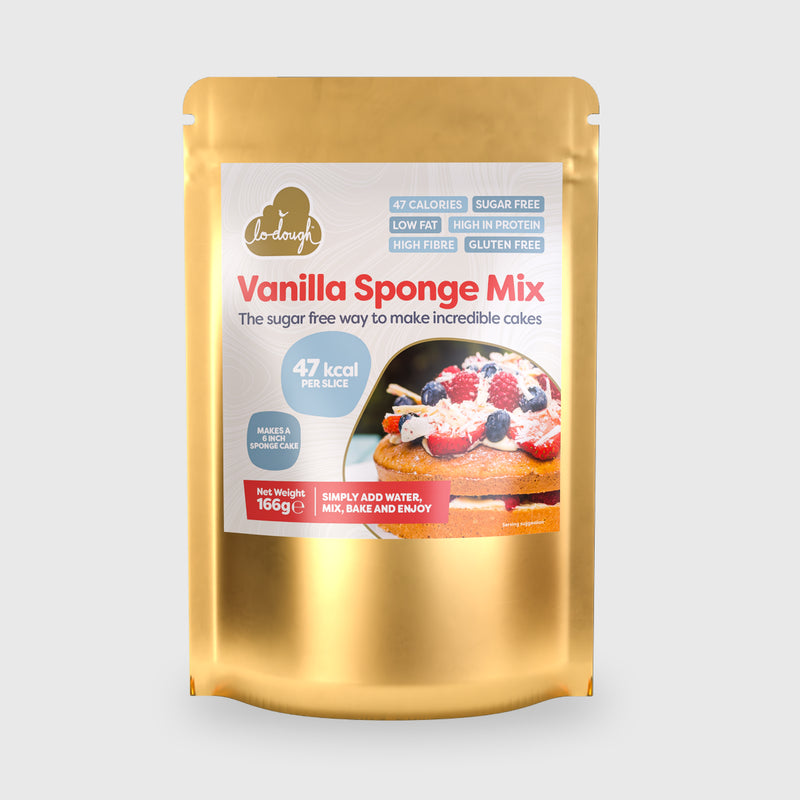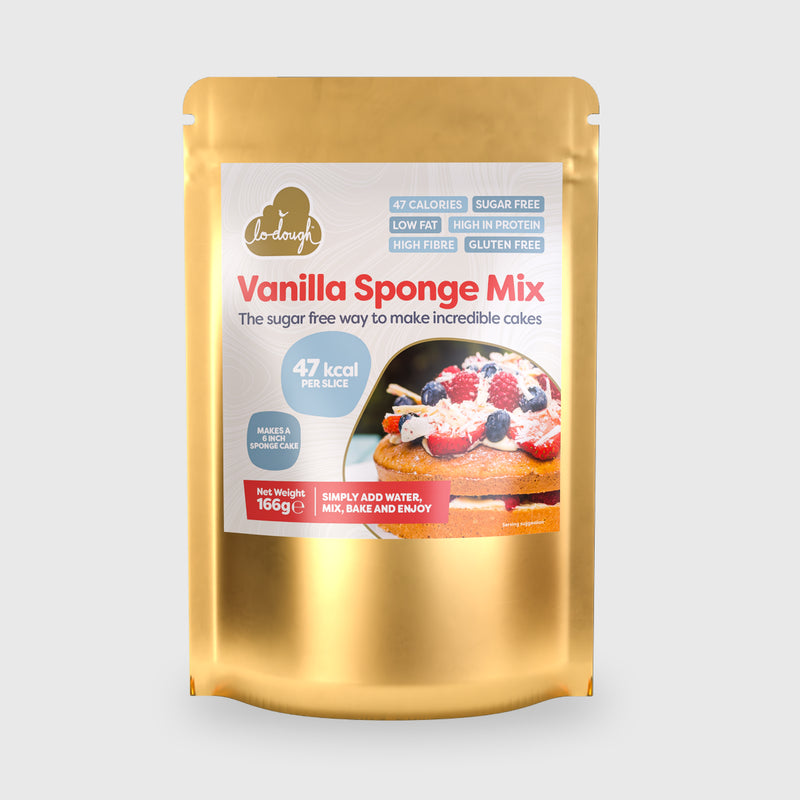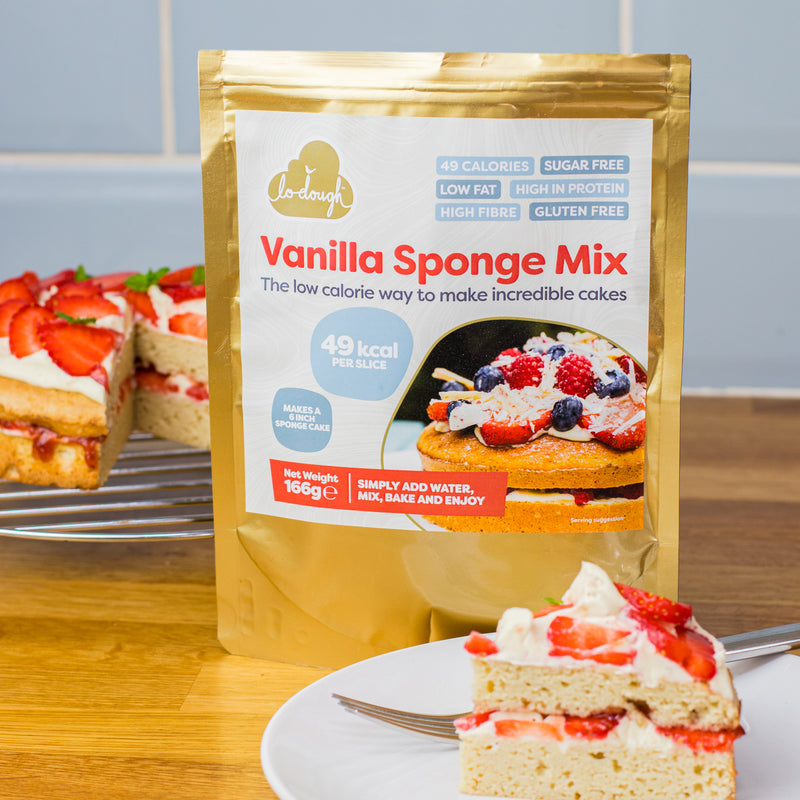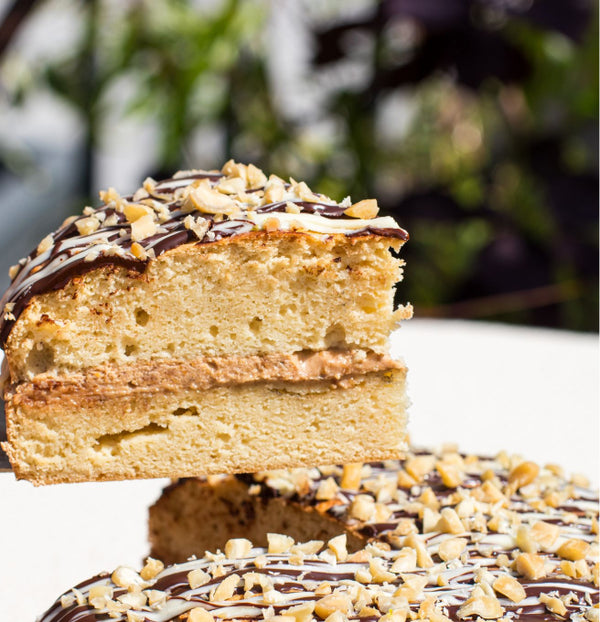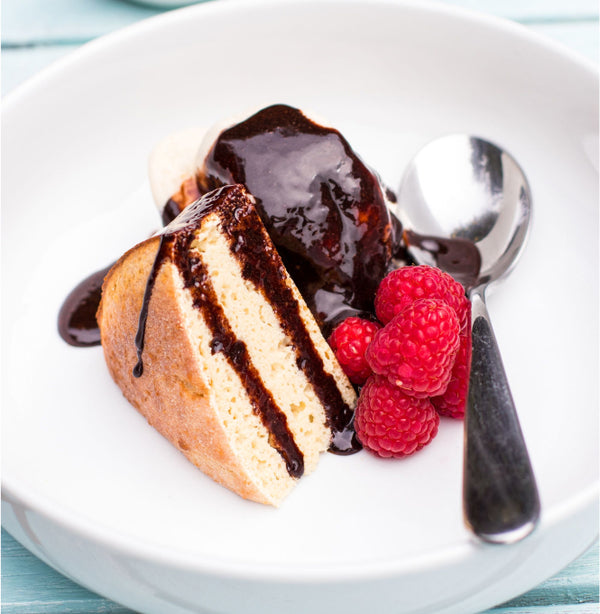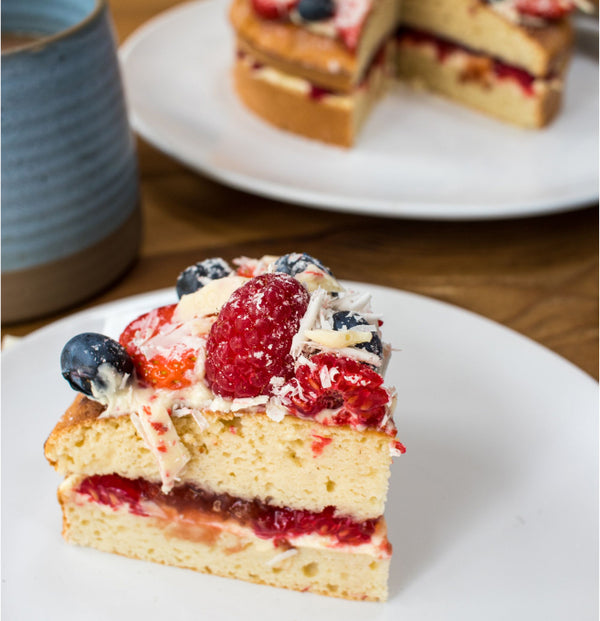 Regular price
£2.50
£5.49
Lo-Dough Vanilla Sponge Mix
Light, moist, sweet and delicious, and considerably lower in calories than anything else on the market.
Out of stock
Unfortunately, this item is currently out of stock. Please check back in later, or explore our range of products.
Cake without the calories.
Lo-Dough's Vanilla Sponge Mix lets you have your cake and eat it. Make any cake, any style, suit any diet. Victoria Sponge, Lemon Drizzle, Carrot Cake; the only limit is your imagination.
47 calories per portion

Makes 6 generous wedges

1.1g fat

Low-impact carbs (1.4g)

Sugar free

High protein

High fibre

Gluten free

Incredibly versatile

Eat the foods you love
Any way you cut it, this cake is amazing.
You simply won't believe the level of indulgence you can experience for just 47 calories and 1.4g of net carbs per wedge of sponge cake.
It's gluten free, high protein and each piece contains 6.9g of gut-friendly fibre. All this makes a wedge of Lo-Dough's vanilla sponge a positively healthy choice!
One bag of our mix makes six satisfying portions. As soon as you bite through, you'll be greeted with the familiar taste of delicious, soft vanilla sponge.
Thanks to its low sugar, high fibre content, our endlessly adaptable sponge cakes are great to share with your friends, and the just-add-water mix is perfect for simple, family-friendly baking.
The real joy of our mix is that it's the foundation for countless recipes and interpretations. Why not try a carrot cake? Or a lemon drizzle? Add cocoa for a chocolate cake. Top with cream and jam, or chocolate—or both! Warm up a slice in the microwave on a cold day and serve with custard. If you are eating alone, it also makes a magical microwave mug cake.
Our cake is your blank canvas, paint it any way you like.
---

Certified Reduced Carb
People's Choice
Reviews

More reviews
Ingredients & nutritionals

Lo-Dough Vanilla Sponge Mix
Net dry weight 166g
1 serving = ⅙ of cake as prepared 53g
Per 100g
Per 53g serving
Energy (kJ)
363 kJ
194 kJ
Energy (kcal)
88 kcal
46.72 kcal
Protein
8.1g
4.3g
Fat
2.2g
1.1g
of which saturates
0.7g
0.4g
Carbohydrate
19g
10.2g
of which sugars
0.5g
0.3g
of which polyols
16.5g
8.8g
Fibre
12.9g
6.9g
Salt
0.92g
0.49g
Ingredients & Allergens

Sweetener (Erythritol), Wheat Fibre (Gluten Free), Egg White Powder, Whole Egg Powder, Stabiliser (E464), Raising Agent (Monocalcium Phosphate, Sodium Carbonates), Corn Starch, Potato Fibre, Konjac Flour, Psyllium Husk Powder, Natural Flavouring (Vanilla 1.3%), Preservative (Ascorbic Acid), Salt.

Allergens shown in bold. May contain Mustard, Soya, Milk and Sesame. Excessive consumption may cause a laxative effect.
Storing and preparing

To make a perfect Lo-Dough Vanilla Sponge cake, you'll need:

A mixing bowl
240ml of water
A 6-inch circular cake tin and a circle of baking paper. If using a silicone mould, you won't require the paper lining.
An electric whisk (or an old fashioned whisk and a strong arm!)

Directions:

Preheat the oven to 180°C/356°F/Gas mark 4.

Add the contents of the packet into a mixing bowl and place on some scales. Add 240ml of water (this is a more accurate way of measuring 240ml than using a jug).

Mix well with an electric whisk for around 1 minute, or until the mixture is light and smooth.

Add the mixture to a lined, 6-inch cake tin and smooth the top with a spatula or the back of a spoon. Bake on the middle shelf of the preheated oven for 35 minutes.

For best results: Use a 6 inch tin.When putting your cake in the oven, add another ovenproof dish full of cold water (approx. 150ml) at the bottom of the oven to create a steam environment.

After 35 minutes, remove from the oven and allow to cool for 15 minutes in the tin. Ease the cake away from the sides of the tin (you may want to release the sides with a knife) to cool completely on a rack before cutting and decorating.

Alternatively, to serve as a mug cake, add 30g of the mix to a mug, then add 40ml of water and mix well. Microwave on high (800 watts) for 2 minutes and leave to stand for a further 1 minute. One pack makes up to six individual mug cakes.

Store your sponge cake in the fridge, in an airtight container. Consume within 5 days. A pale, white crust may appear on top as it cools. This is just the sweetener crystallising. It's completely normal and will be covered by whatever delicious topping you add.

Suitable for home freezing (Freeze on day baked).