A couple of simple ingredients will make this lip-smacking, low-cal hot sandwich!
There's nothing like a bit of pickle to bring some cheese to life. That's why this speedy lunch dish is a bonafide classic of the genre. Well, now you can have it in a dramatically carb and calorie-reduced fashion. Swap your bread for Lo-Dough and to make it that bit more special, make it a pan-sandwich... a gently fried number with oozy cheese. 
Trust us - this is great - simple and satisfying.
Note - Nearly all the carbs here are coming from the pickle. If looking to make this recipe low-carb or keto-friendly, we recommend making your own pickles - don't worry, they are quick and easy and the method is featured in this blog. 
Ingredients
Serves 1
1 piece of Lo-Dough
60g of grated light cheddar
1 tablespoon of Branston pickle
Spray oil
What you'll need
This diet-friendly recipe is possible with:

Original Lo-Dough Bases
Regular price
from £3.49
Out of stock
Method
Add your cheese and pickle to one half of the Lo-Dough, then close over the lid half of the Lo-Dough.
Put a pan on a low-heat, spray with 10 sprays of oil and carefully place the Lo-Dough sandwich in it. You may need to hold the lid half in place with a spatula until it 'sets'.
Cook for 2-3 mins on each side and serve.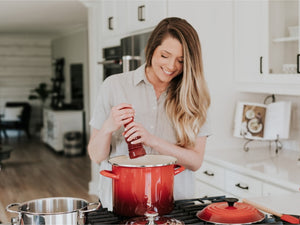 Hungry for more recipes?
Join over 200,000 subscribers in receiving new recipes, tips, offers and a whole lot more.