Low-Carb, Low-Calorie & Virtually Sugar-Free Macaroons!
These Lo-Dough Macaroons are perfect little treats for dieters of all stripes. They are incredibly moreish too, so it's lucky they are just 29 calories and 0.3 carbs each! They are a cinch to put together and are ready and out of the oven in 15 minutes flat. 
Gives these little coconut treats a whirl - you won't be disappointed. 
Ingredients
Serves 25
1 piece of Lo-Dough, blitzed to crumbs
2 medium egg whites
100g of desiccated coconut
50g of erythritol
What you'll need
This diet-friendly recipe is possible with:

Original Lo-Dough Bases
Regular price
from £3.49
Out of stock
Method
Preheat your oven to 160C/Gas 3.
Mix all the ingredients together in a bowl and then form into approx. 25 bite-sized macaroons.
Place on a lined tray and bake for 15 minutes.
Allow to cool, then serve.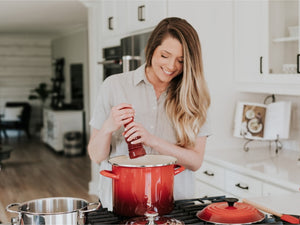 Hungry for more recipes?
Join over 200,000 subscribers in receiving new recipes, tips, offers and a whole lot more.