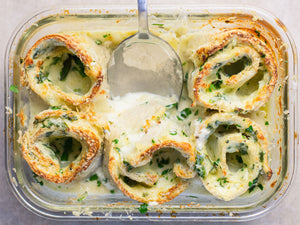 vegetarian
gluten-free
vegetarian
Low Calorie Garlic Bread Pizza Roll
Share
Facebook
Twitter
WhatsApp
Email
Our low-calorie garlic bread roll is THE garlicky meal inspiration you need
Roll up, roll up. This low calorie pizza roll is a must have recipe - especially using Lo-Dough as the low-calorie, low-carb saviour. By rolling up with one of our original bases, you are guaranteeing this decadent, full flavoured recipe remains on plan and ideal for slimming, keto, gluten free and any other diet in between! 
A simple keto recipe, ready in minutes
The ease with which you can achieve such satisfying and delicious low-carb food is all down to your ever trusty Lo-Dough. Our bases are just 2.2g carbs each, meaning you can enjoy generously topped full fat pizzas and stay well within your macros for a keto diet. Alternatively, at just 39 kcal a base, this will have you slash the calories of your pizza, allowing all you slimmers to stay right on plan! 
Ingredients
Serves 1
1 piece of Lo-Dough
50g of light fresh mozzarella, sliced as thin as you can and dried on a piece of kitchen roll (mix or swap with grated mozzarella if that's all you have)
100g of ricotta
2 cloves of garlic, crushed
1 small egg, beaten
A small bunch of parsley, chopped
What you'll need
This diet-friendly recipe is possible with:

Original Lo-Dough Bases
Regular price
from £3.49
Out of stock
Method
Preheat your oven to 180°C/356 F.
Mix the ricotta, egg, parsley and garlic in a bowl and .
On a deep plate, pour the mixture over the Lo-Dough and leave for five minutes. Then take out, top with the sliced fresh mozzarella and roll up like a fat cigar. Cut into rolls and arrange in a baking dish
Pour over the remaining ricotta mix and bake in the oven for approx. 10-15 mins or until golden brown and bubbling.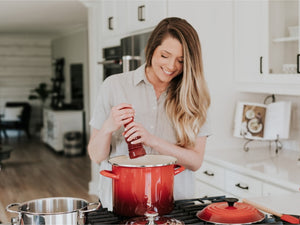 Hungry for more recipes?
Join over 200,000 subscribers in receiving new recipes, tips, offers and a whole lot more.