This low-cal pan sandwich that is made with leftovers, will rock your lunchtime! 
We love leftovers! Quite often the meal you make the next day can improve on the main idea it was intended for the previous night! 
This bolognese pan sandwich is a seriously good example... it eats pretty much like a Lo-Dough calzone... and you don't need us to tell you how good that's gonna taste. 
To keep this super-low carb, it's all going to be down to how you make your bolognese sauce... although to be fair, most of the carbs found there are complex and carry some great nutritional benefits - really all we are doing is getting rid of the unrefined carbs found in pasta. 
This is the kind of sandwich you might wanna eat with a knife and fork... 
Ingredients
Serves 1
1 piece of Lo-Dough
50g of mozzarella
100g of leftover bolognese sauce
Spray oil
What you'll need
This diet-friendly recipe is possible with:

Original Lo-Dough Bases
Regular price
from £3.49
Out of stock
Method
Add your bolognese sauce and cheese to one half of the Lo-Dough, then close over the lid half of the Lo-Dough.
Put a pan on a low-heat, spray with 10 sprays of oil and carefully place the Lo-Dough sandwich in it. You may need to hold the lid half in place with a spatula until it 'sets'.
Cook for 3-4 mins on each side and serve once the filling is piping hot.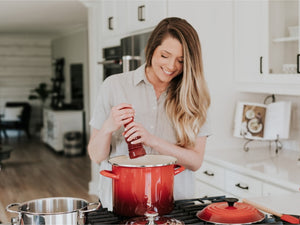 Hungry for more recipes?
Join over 200,000 subscribers in receiving new recipes, tips, offers and a whole lot more.