Add a tropical twist to your low-carb Lo-Dough Brownies
Lo-Dough brownie mix is the perfect launch pad ingredient for you to inject your personality and taste onto. More choc? No problem. Fruit or nuts? Sure thing!
In this instance, we've gone with coconut. We all know the combination of coconut and chocolate works brilliantly, but with Lo-Dough brownies, you can actually keep the carbs and calories down, whilst still enjoying these tropical brownie treats. 
Ingredients
Serves 9
1 pack of Lo-Dough Brownie Mix
250ml of coconut milk
2 tablespoons of grated fresh coconut (or desiccated coconut)
What you'll need
This diet-friendly recipe is possible with:
Lo-Dough Brownie Mix
Regular price
£5.59
Out of stock
Method
Make the Lo-Dough Brownie Mix as per the packet instructions, substituting water for 250ml of coconut milk.
Add the mix to your lined tin, add the grated coconut to the top and bake for 25 minutes at 190C.
Allow to cool (as per the instructions) and then cut into 9 portions. Decorate with a slice of fresh coconut if desired.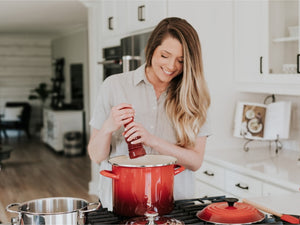 Hungry for more recipes?
Join over 200,000 subscribers in receiving new recipes, tips, offers and a whole lot more.