Variety is the spice of life. Check out these amazing low-carb cheesy soldiers to have with your breakfast eggs!
Nothing much beats a boiled egg for breakfast, but what if we said you could enjoy cheesed up, low carb and low-calorie soldiers as your dipping option?
We've come up with a simple trio of morning soldiers, perfect to smother in that soft boiled egg yolk. Think of them as folded and sliced pizzas... simple, easy to make and utterly delicious; a real breakfast treat. 
We've supplied the macro's for the Lo-Dough and the cheese below. Depending on which base you make your soldiers with, your complete macros will vary . We've used two table spoons of each before adding our cheese.
For the Marmite add:
60 kcal, 6g carbs, 9g protein, 1g fiber 
For the sun-dried tomato paste add:
110 kcal, 14g carbs, 5g fat, 4g protein, 4g fibre and 5g sugar
For the creamed spinach add:
15 kcal, 2g carbs, 1g fat, 1g protein, 1g fibre.
Ingredients
Serves 1
1 piece of Lo-Dough
30g of either Marmite, sun-dried tomato paste or creamed spinach
70g of grated mozzarella
What you'll need
This diet-friendly recipe is possible with:

Original Lo-Dough Bases
Regular price
from £3.49
Out of stock
Method
Preheat your oven to 250°C/475F/Gas 9.
Spread your choice of base across the Lo-Dough in a thin layer, right up to the edge.
Spread the grated cheese on top. Put the pizza in the oven and cook for 7-10 minutes or until golden and bubbling.
Cut in half and sandwich together before chopping into soldiers ready to dip in your runny boiled egg!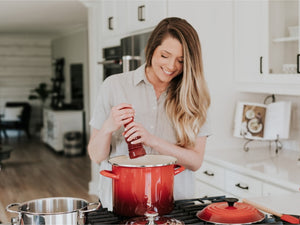 Hungry for more recipes?
Join over 200,000 subscribers in receiving new recipes, tips, offers and a whole lot more.