Use leftover BBQ meats to make an amazing low-carb pizza!
Ok, 'leftover' BBQ meats might sound like a bit of a crazy concept... but try and keep a few scraps back for the next day if you can and make an amazing meat feast pizza, with an additional smokey edge. 
By making it on a Lo-Dough base, you'll slash the carbs, making this a healthy alternative and perfect for a low-carb or keto diet, as well as making it gluten free and surprisingly low-calorie. 
If your BBQ has a lid, you can even bake them on a pizza stone on the bbq.
Ingredients
Serves 1
1 piece of Lo-Dough
30g of passata
70g of grated mozzarella
20g of cooked bbq brisket
20g of cooked pulled pork
40g of cooked BBQ chicken
What you'll need
This diet-friendly recipe is possible with:

Original Lo-Dough Bases
Regular price
from £3.49
Out of stock
Method
Preheat your oven to 250°C/475F/Gas 9, or get your BBQ hot.
Spread the passata across the Lo-Dough in a thin layer, right up to the edge.
Spread the grated cheese over the passata and add the bbq meats. Put the pizza in the oven (or on a pizza stone and into a closed BBQ) and cook for 7-10 minutes or until golden and bubbling.
Serve with crack of black pepper if desired.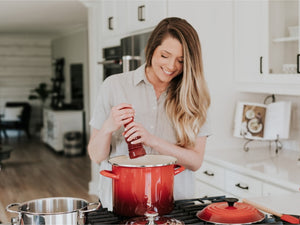 Hungry for more recipes?
Join over 200,000 subscribers in receiving new recipes, tips, offers and a whole lot more.