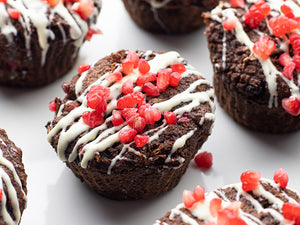 gluten-free
vegetarian
Low-Cal White Chocolate & Raspberry Cupcakes
Share
Facebook
Twitter
WhatsApp
Email
Fruit & white chocolate top our low-cal brownie mix cupcakes perfectly!
These gorgeous, sweet and fruity cupcakes are perfect low-cal, high-taste choc treats for when you need that sweet fix. 

Our low-calorie brownie mix is a just add water affair and after mixing in a teaspoon of baking powder, the cooking method is a 2 minute blast in the microwave (just be sure to use silicone cupcake moulds). 

This is child's play - indeed, its a perfect, foolproof recipe to make with kids!
Ingredients
Serves 9
1 pack of Lo-Dough Brownie Mix
A teaspoon of baking powder
45g of white chocolate, melted
70-80g of frozen raspberries
What you'll need
This diet-friendly recipe is possible with:
Lo-Dough Brownie Mix
Regular price
£5.59
Out of stock
Method
Make the Lo-Dough Brownie Mix up with 250ml of water, adding a teaspoon of baking powder and half the raspberries.
Add a 50g blob of cake mix to a silicone fairy cake mould and repeat. Cook in batches of three for 2 minutes in the microwave.
Allow to cool then add drizzles of the melted chocolate and break up and scatted the tops with the remaining frozen raspberries.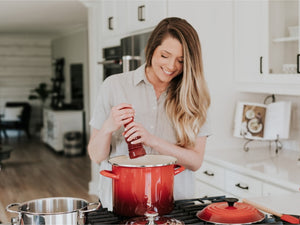 Hungry for more recipes?
Join over 200,000 subscribers in receiving new recipes, tips, offers and a whole lot more.