Our indulgent Lo-Dough cannelloni makes for a surprisingly low-calorie dinner
It doesn't get more delicious than this! Soft cheese and spinach, rolled up in low-calorie Lo-Dough, topped with tomato sauce and melted mozzarella - this one feels like a gazzillion calories, when it actually tops out at 280 kcal and just 7g of carbs. 

As a baked pasta replacement, Lo-Dough completely upends the nutritional composition the standard pasta-meal. Low-calorie, low-carb and high fibre, this one as a must for dieters of all stripes. 
Cooking for more, or want leftovers? Just double the recipe! 
Ingredients
Serves 2
2 Lo-Dough bases
160g of spinach
150g of low-fat spreadable cheese
100g of passata
100g of mozzarella, sliced
What you'll need
This diet-friendly recipe is possible with:

Original Lo-Dough Bases
Regular price
from £3.49
Out of stock
Method
Preheat your oven 180C/Gas 4.
Lightly wilt the spinach and then squeeze out the water. chop it up and mix with the cheese and season.
Roll out your Lo-Dough bases so they become a little thinner. Add the spinach and cheese mix to both and roll it up.
Take a tight fitting baking dish and add half passata - season well. Place your filled Lo-Dough on top and then pour the other half of the passata and the mozzarella cheese on top - Place in the oven and cook until golden and bubbling - this should take approx 20-25 minutes.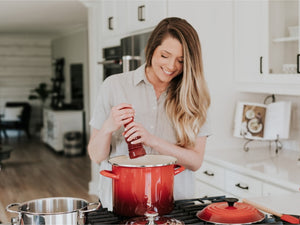 Hungry for more recipes?
Join over 200,000 subscribers in receiving new recipes, tips, offers and a whole lot more.