Healthy Carrot Cake Under 300 Calories
This beautiful Lo-Dough dessert recipe is a definite favourite (and is so easy to make).
Carrots were a vegetable often used to bring natural sweetness to cakes during the prolonged period of food rationing during WWII, when sugar imports were significantly reduced.
In more modern times, it is still a golden ticket to enjoying natural sweetness, though this dish, in general, ends up being high in fat and sugars.
So here's the really good news 
The Lo-Dough version of this dessert is actually 112 calories before you add the cream cheese icing and additional walnuts. Enjoy it without by all means, but we think you should go the whole hog and enjoy it in its entirety - for 252 calories.
Low-calorie desserts just got even better.
Ingredients
Serves 1
For the cake
1 piece of Lo-Dough, blitzed to fine crumbs
50g of carrot, finely grated
25g of walnuts chopped
1 large egg, beaten
1 spoon of fat free yoghurt or milk
1.5 teaspoons of sweetener
For the Topping
50g of low fat cream-cheese
1 teaspoon of sweetener
What you'll need
This diet-friendly recipe is possible with:

Original Lo-Dough Bases
Regular price
from £3.49
Out of stock
Method
Add all the cake ingredients to a bowl and mix well.
Put the mix into a mug of your choice, and cook in a microwave for 2 minutes.
Take out and leave to stand for a further minute before turning out onto a plate.
If using, top with the sweetened cream cheese and a few more walnuts for decoration.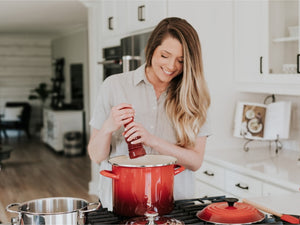 Hungry for more recipes?
Join over 200,000 subscribers in receiving new recipes, tips, offers and a whole lot more.