Low calorie dessert pizza without the guilt
Fancy a blissful breakfast that fits within your macros? Us too. 
Pizzas do not have to be savoury, and they most certainly don't have to be loaded with things that are going to promote weight gain. Moderation is one key, but a Lo-Dough pizza base is the magical solution which makes this low calorie chocolate dessert recipe possible. 
If you don't manage to finish this heavenly offering, not to worry, slice it up and put it in the fridge for some sweet snacks at a later date.
Looking for a fruity dessert? Check out our low fat raspberry and vanilla pancakes
Ingredients
Serves 1
1 piece of Lo-Dough
10 tbsp Waldon Farms chocolate chips
30g Doh Pro double chocolate chip protein cookie dough
15g Crumpets & Coffee raspberry chocolate bar
20g white chocolate chips
10g Fuel 10k chocolate granola
25g Sweet Freedom choc shot sauce
What you'll need
This diet-friendly recipe is possible with:

Original Lo-Dough Bases
Regular price
from £3.49
Out of stock
Method
Toast lo-dough base lightly in microwave until warm.
Add Walden Farms chocolate spread to cover pizza evenly and leave 2cm for a crust.
Break the chocolate bar and cookie dough into small pieces.
Gather other toppings and cover the pizza.
Drizzle with Sweet Freedom chocolate sauce.
Enjoy!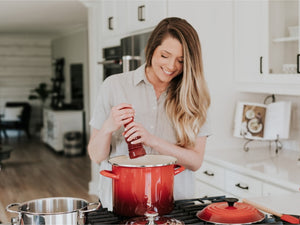 Hungry for more recipes?
Join over 200,000 subscribers in receiving new recipes, tips, offers and a whole lot more.