Using your favourite Easter sweets to dress up some amazing low calorie brownies
Nothing says Easter like a bag of sugar, coated chocolate eggs, but for those on restrictive diets or just trying to loose weight, those bags come with all the usual baggage.
Rather than scoffing the lot straight out the bag (and really, there's no shame in that), one great trick is to use them as decoration and make them go that little bit further. Rather than putting them on regular, high sugar/fat cakes, use them to decorate our fantastic low-calorie brownies made with the Lo-Dough Brownie Mix.
Don't miss out on chocolate this Easter - just let Lo-Dough do the hard work for you!
Ingredients
Serves 9
1 pack of Lo-Dough Brownie Mix
18 mini chocolate eggs
35g of dark chocolate
What you'll need
This diet-friendly recipe is possible with:
Lo-Dough Brownie Mix
Regular price
£5.59
Out of stock
Method
Make the Lo-Dough Brownie Mix and bake as per the packet instructions and allow to cool&nbsp
Melt the chocolate (in a microwave in short 10 second blasts is easiest). Add a little dollop of chocolate to the centre of each brownie and place a couple of chocolate mini eggs on top.
Drizzle over any leftover chocolate if desired. Additionally, if you have any extra eggs - you can finely chop and scatter those over too.
Keep in the fridge in a sealed container for up to five days.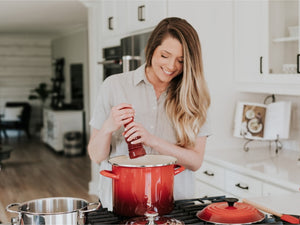 Hungry for more recipes?
Join over 200,000 subscribers in receiving new recipes, tips, offers and a whole lot more.