Low Calorie Mug Cakes with Raspberry & Nutella
Filling low calorie breakfast, or indulgent dessert -  you can decide the best way to enjoy these superb Lo-Dough mug cakes (yes, cakes made in a mug!).
This recipe is courtesy of the mighty Debs from Lifestyle and Luxuries who came to  Lo-Dough towers to share her talents. And what a feast we had -  this intelligent creation is a low calorie, low-carb breakfast of dreams - and it's done and dusted in 10 minutes.
Low calorie mug cakes are filling, easy and surprisingly tasty. Try them out, we'd love to hear your success stories.
Inspired by Lo-Dough desserts? Try the low calorie blueberry cheesecake recipe here.
Ingredients
1 piece of Lo-Dough, blitzed to fine crumbs
100g of lightly crushed black berries and raspberries
1 teaspoon of chocolate & hazelnut spread
1 large egg, beaten
1 spoon of fat free yoghurt or milk
1 teaspoon of sweetener
What you'll need
This diet-friendly recipe is possible with:

Original Lo-Dough Bases
Regular price
from £3.49
Out of stock
Method
Add all the ingredients apart from the nutella to a bowl and mix well.
Put half the mix into a mug of your choice add a blob of the chocolate/nut spread in the middle and then add the rest of the mix on top and cook in a microwave for 2-3 (depending on microwave wattage) minutes.
Take out and leave to stand for a further minute before turning out onto a plate.
Serve with yoghurt for breakfast or low fat crème fraîche and raspberry sauce for an indulgent pud.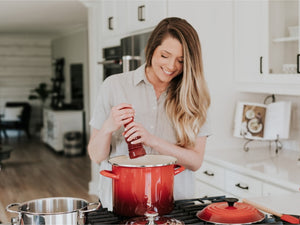 Hungry for more recipes?
Join over 200,000 subscribers in receiving new recipes, tips, offers and a whole lot more.