Keto Pecan Pie Without The Excess Sugar & Carbs!
This classic American dessert has remained largely unchanged since its 19th-century origins. Well, at Lo-Dough we like to change things up for the better, so we have taken as much sugar and carbs away as possible without altering this dessert's wonderful flavour.
Our pecan pie is a triumph - using Lo-Dough as a pastry replacement and replacing the sugars and syrups with erythritol sweetener (a brilliant sweetener for use in low-sugar baking and cooking), we have reduced the carb impact down to just what is contained within the nuts - which for all the other health benefits of the pecans themselves - a few carbs is a trade well worth making!  
A Low-Carb Dessert With Benefits
Having eliminated the carbs from the pastry and swapped the sugar for sweetener, you are left with some fantastic nutritional benefits. Firstly, Lo-Dough gives you an incredible amount of gut-healthy fibre. Then there are the nuts themselves - they contain minerals that boost immunity, can aid blood pressure, can aid heart-health and due to their filling nature, can even aid weight loss - a small portion goes a long way!
If you are on a keto diet and are looking for a sweet fix, this dessert is definitely one for you.
Ingredients
Serves 6
1 piece of Lo-Dough
3 large eggs
150g of pecan nuts
140g creme fraiche
70g of sweetener (Erythritol)
1 teaspoon of vanilla extract
A couple of drops of gravy browning
A small pinch of salt
2 tablespoons of zero-calorie vanilla syrup (optional)
What you'll need
This diet-friendly recipe is possible with:

Original Lo-Dough Bases
Regular price
from £3.49
Out of stock
Method
Preheat the oven to 160C/325F/Gas 3.
Push the Lo-Dough into a 7inch tin, taking care to push it into the corners and create an upright edge.
Whisk the 3 eggs and crème fraiche in a bowl with the sweetener, browning, small pinch of salt and vanilla extract, then add the nuts. Pour into the base.
Bake in the oven for 20-25 minutes. You can use a pastry brush to paint the top with the syrup for a shiny finish if desired.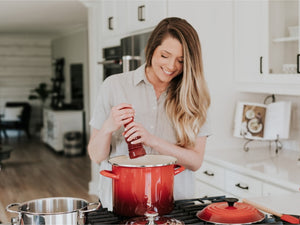 Hungry for more recipes?
Join over 200,000 subscribers in receiving new recipes, tips, offers and a whole lot more.