Turn your leftovers into the ultimate low-calorie sandwich with Lo-Dough
Roast dinner leftovers make the perfect filling for a Lo-Dough wrap. Sure, they can be a little fatty and carby, but by putting them in a Lo-Dough wrap you are making the best possible reduction possibly without having to sacrifice on any of that amazing Sunday roast flavour. We've gone with rare roast beef, a chopped up roast potato, carrots, greens, horseradish and a dipping pot of gravy on the side, but the combo is totally up to you! 
Ingredients
Serves 1
1 piece of Lo-Dough
70g Roast Beef, sliced
2 roast potatoes, cut into bite sized pieces
2 cooked chantenay carrots
1 cooked stalk of tender stem broccoli
1 tablespoon of horseradish sauce
What you'll need
This diet-friendly recipe is possible with:

Original Lo-Dough Bases
Regular price
from £3.49
Out of stock
Method
Use a rolling pin to flatten down your piece of Lo-Dough.
If desired, heat your wrap ingredients in the microwave for a couple of minutes.
Arrange all the ingredients on the Lo-Dough. Season to taste and serve with a hot leftover gravy to dip the wrap in if desired.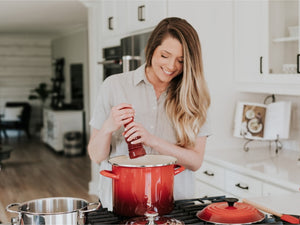 Hungry for more recipes?
Join over 200,000 subscribers in receiving new recipes, tips, offers and a whole lot more.