Dieting? Have a loaded spicy meatball pizza for 385 calories.
Forget the usual greasy grub you get from the local takeaway, this pizza blows it out the water! Its loaded with cheese, meatballs and jalapeños - and at only 385kcal - is a fraction of the calories from your traditional takeaways. Containing only 8g of carbs, this is an ideal recipe for a low-carb, high-fat diet, or a cheat day takeaway.
Ingredients
Serves 1
1 piece of Lo-Dough
½ pack of Mattessons Smoky BBQ Pork Meateors
75g grated mozzarella
1 tsp Salca Fiery Chilli pesto
1 tbsp passata
20g jalapeños
Spray of frylight
Crack of black pepper
What you'll need
This diet-friendly recipe is possible with:

Original Lo-Dough Bases
Regular price
from £3.49
Out of stock
Method
Pre-heat the oven to 180°C.
Spray frylight into a pan on a medium heat and place the piece Lo-Dough. Brown for 10 seconds each side and then remove from the pan.
Mix the passata and pesto on the Lo-Dough base and spread right to the edges.
Sprinkle 3/4 of the mozzarella onto base, making sure it's covered to the edges. Add the meatballs and jalapeños on top.
Sprinkle the remaining cheese on top and place in the oven on a pizza tray.
Bake for 10-12 minutes or until golden.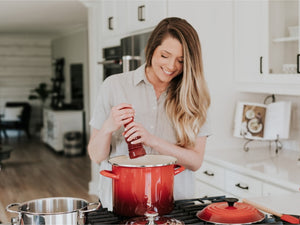 Hungry for more recipes?
Join over 200,000 subscribers in receiving new recipes, tips, offers and a whole lot more.