Low-Carb Sticky Toffee Pudding, Without Cutting The Portion Size
This recipe took us a bit by surprise here at Lo-Dough. Getting a beautiful sticky toffee pudding onto a plate without adding any sugar and as little fat as possible was no mean feat. But after some playing in the kitchen, we've done it and it tastes indistinguishable from the full-carb, full-fat version! The key as ever is using Lo-Dough instead of flour, but also, in this case, using quality sweetener in place of sugar. You can make a rich, glossy-brown toffee sauce with just the tiniest amount of sugar - more of that later! 
As with most Lo-Dough recipes, this is another fibre-packed affair, containing both Lo-Dough (9.3g fibre) and 30g of dates (2g fibre). Fibre is a great nutrient to find in a dessert - it's healthy properties a worthy addition to any sweet treat, but also the fact that it contributes so much to satiety (the feeling of fullness). This dessert will actually satisfy your sweet cravings.
A Reduced-Carb Dessert 
Though far from low-carb by Lo-Dough's VERY high standards, this is still incredibly low-carb by any other metric. The main contributor to the carbs is the dates - not sugar, not refined flour, so with your carbs here, you get an excellent source of potassium and fibre and thus a portion of fruit that counts as one of your 5 a day... not just any old empty carbs. This is far from keto, but we think if you are going to do carbs, do them right!
The Trick To Sugar-Free Toffee Sauce
Add a couple of heaped teaspoons of quality sweetener, 10g of butter and 30g (a good splash) of cream to a pan and simmer on a low heat. Then add a few grains of salt (literally just a few grains!) and here's the weird bit - a few drops of gravy browning. Because of the nature of sweetener, it would hard to achieve a rich caramel effect, but a couple of drops of gravy browning (the only added sugar in the recipe) won't affect the taste whatsoever and will give you a lovely, rich colour. 
We think this dish is right up there with the best of the best desserts and now, thanks to Lo-Dough, you can treat yourself even if following a diet! 
#makeitwithlodough 
Ingredients
Serves 1
1 piece of Lo-Dough, blitzed to fine crumbs
1 large egg, beaten
30g of pitted dates, soaked in 30ml of boiling water and crushed with a fork
A small splash (10g) of semi-skimmed milk
1 level teaspoon of sweetener
For the toffee sauce
25g of sweetener
10g of butter
30g of single cream
A tiny pinch of salt
A couple of drops of gravy browning
What you'll need
This diet-friendly recipe is possible with:

Original Lo-Dough Bases
Regular price
from £3.49
Out of stock
Method
Add all the blitzed Lo-Dough, the egg, the crushed dates, milk and the sweetener to a bowl and mix thoroughly.
Add to a wide mug, smoothing off the top (to turn it out onto a flattish base later...).
Cook in a microwave for 2.5-3 minutes. After cooking, take out and check by pressing the bottom of the mug cake. It should feel firm to touch, slightly moist and have a little bounce.
Take out and leave to stand in the mug for a further minute before turning out onto a plate.
Meanwhile, add all the sauce ingredients to a pan and bring to a simmer for a couple of minutes.
Spoon the sauce over the top of the mug cake and serve with any other accompaniments of your choice (low-cal ice cream a good choice).
Note - because sweetener is a little different to sugar, the sauce may start to crystallise as it cools, depending on the sweetener. It wont affect the flavour, but it's best serving hot, at the last minute, for a smooth sauce.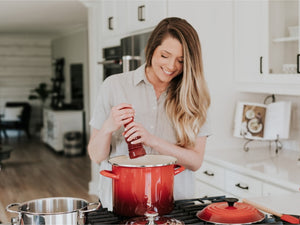 Hungry for more recipes?
Join over 200,000 subscribers in receiving new recipes, tips, offers and a whole lot more.