A classic recipe turned on its head for this low-carb cake. Coffee-breaks will never be the same again 
A classic cake for a classic break-time snack. Only ours breaks all the rules. This is low-calorie cake; low-carb cake; high-fibre cake and gluten free cake. This is healthy cake! 
Simple to make, with just a couple of added ingredients to our just add water mix, why not get bake it with Lo-Dough today!
Ingredients
Serves 6
1 Lo-Dough vanilla sponge mix
A strong coffee made up to 240ml with a little sweetener
35g of chopped walnuts
6 walnut halves
To top
A teaspoon of erythritol
5g chopped walnuts
Method
Preheat the oven to 180C/356F. Make up the Vanilla Sponge Mix according to the packet instructions, adding the coffee and chopped walnuts. Transfer to a 6-inch mould or tin and ad in 6 walnut halves.
Bake the mix for 35 minutes and allow to cool, again as per the instructions.
When cooled, sprinkle over a little erythritol and a few more freshly chopped walnuts. Fill with sweetened low-fat cream cheese or whipped cream as desired. Alternatively, serve au natural with a cup of joe!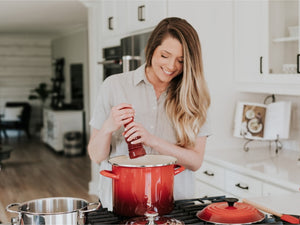 Hungry for more recipes?
Join over 200,000 subscribers in receiving new recipes, tips, offers and a whole lot more.