Christmas is coming and these low-carb tear and share treats are perfect for getting in the festive mood!
Sausage rolls are dangerously moreish and if you are on a low-carb diet, that's gonna be a serious problem. Well fear not, make them with Lo-Dough and all is well! By swapping out pastry for Lo-Dough, you are completely altering the nutritional make up of these Christmas-themed treats. What's not to love
Ingredients
Serves 4
1 piece of Lo-Dough
8 pigs in blankets
1 egg, beaten, for egg-wash
Fry light spray
Salt & pepper
What you'll need
This diet-friendly recipe is possible with:

Original Lo-Dough Bases
Regular price
from £3.49
Out of stock
Method
Preheat your oven to 200C/392F/Gas mark 6.
Slice your Lo-Dough down vertically into 4 long strips.
In a pan, quickly brown the pigs in blankets, to give a little colour to the bacon. Allow to cool.
place the pigs in blankets at each end of the 4 strips.
Roll the strips inwards until they meet in the centre. Glaze with a little egg-wash and season with the salt and pepper.
Bake for 20-25 minutes until golden brown and the sausage is cooked through.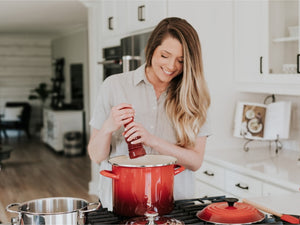 Hungry for more recipes?
Join over 200,000 subscribers in receiving new recipes, tips, offers and a whole lot more.