Our low-carb cinnamon rolls are the perfect dessert treat.
We've used our incredible Original Lo-Dough Bases and a bit of sugar-free baking ingenuity to come up with this amazing low-calorie, low-carb, low-fat, low sugar, high fibre recipe. What's more, it's DELICIOUS. Oozy, cinnamon-spiced, sweet, light - you name it, this recipe has got it. 
Give it a go - and check out those macros...
(The picture above shows two perfect portions)
Ingredients
Serves 1
1 piece of Lo-Dough
1 large egg, beaten
20g of erythritol sweetener
20ml of milk (semi-skimmed)
100g light cream cheese
2 teaspoon of cinnamon
30g of erythritol sweetener
A few drops of gravy browning (just for colour)
What you'll need
This diet-friendly recipe is possible with:

Original Lo-Dough Bases
Regular price
from £3.49
Out of stock
Method
Add the egg, sweetener and milk to a bowl and mix well with a fork. Pour onto a plate and add the Lo-Dough.
Leave this mix in the fridge for a minimum of 30 minutes, for the Lo-Dough to absorb the liquid.
Meanwhile, mix the cream cheese, cinnamon, 30g of erythritol and browning to creating the cinnamon filling. When ready spread over the egg soaked Lo-Dough, then cut into four long strips and roll.
Bake for 20 minutes in a tightly pack dish in a moderate (180C) oven. Serve with sugar free icing and fruity decorations if desired.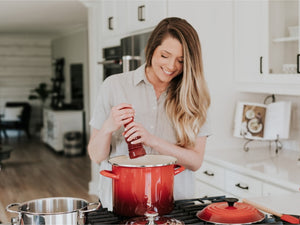 Hungry for more recipes?
Join over 200,000 subscribers in receiving new recipes, tips, offers and a whole lot more.