An all-time classic salad - perfect alongside a Greek kebab
A quick, simple and hearty salad, the classic Greek salad is just about getting a few little details right. Take your tomatoes and cucumber out of the fridge an hour before you make it. Be sure to lightly season them both before mixing with the other ingredients. Keep everything (apart from the red onion) in good-sized chunks. Finally, be sure to serve it alongside a Lo-Dough kebab, for the lowest-carb, lowest-calorie kebab you could hope to find! 
Ingredients
Serves 4
For the salad
1 little gem lettuce
8-10 cherry tomatoes, halved or quartered
20g of red onion, finely sliced
Half a cucumber, chopped into chunks
Approx. 15 olives, mixed colours fine
70g of feta cheese, crumbled
A big pinch of dried oregano
Salt & pepper
Method
Arrange the salad on one platter, or across two-three plates, depending on who you are serving (any undressed salad can be kept in a sealed box in the fridge overnight).
Dress the salad with extra virgin olive and lemon if serving as a salad, or serve au natural as part of a Greek Kebab.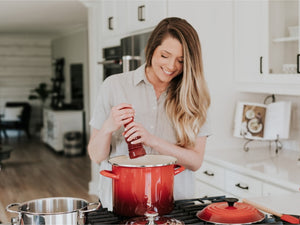 Hungry for more recipes?
Join over 200,000 subscribers in receiving new recipes, tips, offers and a whole lot more.