These Sweet, Nutty Treats Supply Flavour & Fibre
Peanut butter comes in many forms- we've all got our own favourites. One of our favourites here at Lo-Dough is the fantastic PBfit peanut butter powder. It's incredibly low in fat and calories but still holds all the same flavour. One of the favourite office-uses for it is in desserts/cakes and this peanut butter mug cake is no exception. Low-calorie, low-carb, high-fibre and high-taste - these mugs are a simple and tasty way to get a mid-morning treat or dessert made. 2-3 minutes in the microwave and it's made! What could be easier?
Peanut butter has been in consumption since the late 1800s and is more popular than ever before. In the USA, $800 million of peanut butter is consumed annually. But peanut butter is more than just something to spread on toast: think cakes and cookies - think savoury marinades... let your imagination run wild.   

Low-Calorie Cakes
By combining low-fat peanut butter spread with Lo-Dough crumbs, those sweet recipes mentioned above are available for you in a low-calorie, low-carb and high-fibre form. By high fibre, we mean HIGH-fibre - over half your daily allowance in one sitting!
Here's another tip: serve your cake with live yoghurt for an additional health bonus. Live yoghurt contains probiotics. Probiotics are shown to have benefits such as aiding digestion, benefits to immunity and some studies are suggesting they may also help you maintain a healthy weight (naturally, alongside other dietary factors).
This is an amazing sweet treat, with even more amazing macros - why not give it a go! 
Ingredients
Serves 1
1 piece of Lo-Dough, blitzed to fine crumbs
1 large egg, beaten
3 tablespoons of PBfit (or peanut butter of your choice - watch the macros though!). Make up 1.5 portions as per PBfit's instructions
3 teaspoons of sweetener
To garnish
2 tablespoons of live yoghurt
A few chopped, unsalted peanuts
What you'll need
This diet-friendly recipe is possible with:

Original Lo-Dough Bases
Regular price
from £3.49
Out of stock
Method
Add all the blitzed Lo-Dough, the egg, 2 teaspoons of the sweetener and 2 tablespoons of the PBfit to a bowl and mix.
Add to a wide mug, smoothing off the top (to turn it out onto a flattish base later..).
Cook in a microwave for 2 minutes. After 2 minutes take out and check by pressing the bottom of the mug cake. It should feel firm to touch, with a little bounce.
Take out and leave to stand in the mug for a further minute before turning out onto a plate.
In another cup, take the remaining sweetener and peanut butter and combine. Make it slightly runnier than normal with a splash of water and then heat in a microwave for thirty seconds.
Spoon the sauce over the top of the mug cake and serve with live yoghurt and the chopped nuts.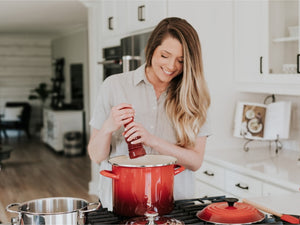 Hungry for more recipes?
Join over 200,000 subscribers in receiving new recipes, tips, offers and a whole lot more.