Eating on the fly? This wrap is delicious, healthy and ready in minutes. 
Peri-Peri chicken has had something of a renaissance in the UK in the last decade or so, no doubt thanks to the popularity of a certain well-known restaurant chain. 
Made from chilli, herbs, lemon and garlic, this Portuguese sauce is utterly delicious, no matter what you have it with, but as we know, it is most commonly associated with chicken.
This Lo-Dough wrap gives you all that same flavour, as well as some fresh salad and a massive fibre hit from the Lo-Dough itself. If you are looking to swerve the carbs and calories, but enjoy ALL the taste of a cheeky Nandos, then ditch the piles of rice and chips and do Peri-Peri chicken the Lo-Dough way. 
You can buy uncooked Peri-Peri chicken in the supermarket and roast off in a tray at home - make extra and keep in the fridge for a few days easy meals! 
Ingredients
Serves 1
1 piece of Lo-Dough
80g of cooked peri peri chicken, sliced
15g salad leaves
2 cherry tomatoes, sliced
A few fine slivers of red onion
A little chopped parsley
A drizzle of Peri Peri sauce
A dessert spoon of mayo
Salt & pepper
What you'll need
This diet-friendly recipe is possible with:

Original Lo-Dough Bases
Regular price
from £3.49
Out of stock
Method
Roll out your Lo-Dough with a rolling pin until flattened to tortilla thickness.
Layer up all the ingredients and add the sauces.
Wrap up and eat straight away, or wrap up in foil and save for later in the day.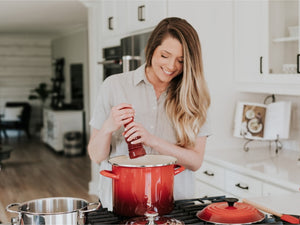 Hungry for more recipes?
Join over 200,000 subscribers in receiving new recipes, tips, offers and a whole lot more.