Pizza.
Bite-sized pizza.
Low-carb, bite-sized pizza that looks and taste amazing!
That's right. Does it get any better than this? Our Lo-Dough pizza swirls make the perfect party plate to serve your friends, or as a special treat for the whole family. Soft and fluffy with mozzarella oozing out of every bite, Lo-Dough pizza bites contain less than 5g of carbs per serving. They're high in fibre, gluten-free, and made with vitamin-rich passata. We've also added Eat Lean protein cheese for an extra 9g protein kick. 
The kids will love them.
Ingredients
Serves 4
2 pieces of Lo-Dough
A bunch of fresh Basil
1 tbsp dried oregano
3 tbsp good quality passata
1 ball mozzarella
½ red pepper
½ yellow pepper
Frylight
50g grated Eatlean protein cheese
What you'll need
This diet-friendly recipe is possible with:

Original Lo-Dough Bases
Regular price
from £3.49
Out of stock
Method
Preheat the oven to 180˚C.
Deseed and finely chop the red and yellow peppers.
Take one piece of Lo-Dough and overlap the Lo-Dough on top of another piece of Lo-Dough (by approx ⅓). Seal with water and press down firmly.
Evenly distribute the passata over the Lo-Dough and top with peppers.
Tear the mozzarella into chunks and spread evenly on top.
Sprinkle fresh chopped basil on top to finish the base.
Roll tightly longways and slice into 2cm pieces.
Place rolls in a greased baking tray. Top with extra cheese if you feel like being a bit naughty.
Bake for 12-14 mins and serve immediately.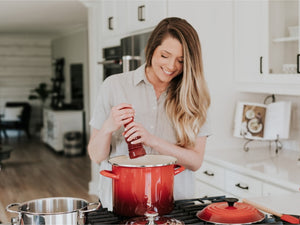 Hungry for more recipes?
Join over 200,000 subscribers in receiving new recipes, tips, offers and a whole lot more.