A loaded, low-calorie wrap with Lo-Dough as your bread alternative 
Our meatball sub recipe weighs in at an incredible 280 calories but still packs the flavour punch you'd hope for!
The recipe has been designed to be thrown together as quickly as possible to deliver that meatball-sub satisfaction a) without too much faff and b) without the associated carbs and calories.
Make it with Lo-Dough. 
Ingredients
Serves 1
1 piece of Lo-Dough
2-3 (depending on size) low-carb sausages, or homemade meatballs
100g 'Nowt Poncy Arrabbiata Sauce'
2 'Leerdammer Cheese Thins', cut into smaller squares
A few sprays of oil
What you'll need
This diet-friendly recipe is possible with:

Original Lo-Dough Bases
Regular price
from £3.49
Out of stock
Method
Split open your sausages and mould the meat into 4 balls.
Gently fry with the spray oil in a pan until lightly browned.
Pour over the sauce and gently warm through until the balls are cooked (approx 10 mins). Add slices of cheese to the top for the last couple of minutes.
Place the meatballs and sauce into your Lo-Dough, add a sprinkle of chopped/torn basil if desired, wrap and serve!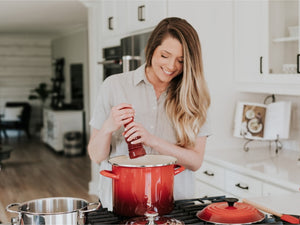 Hungry for more recipes?
Join over 200,000 subscribers in receiving new recipes, tips, offers and a whole lot more.