This low calorie ice cream cookie sandwich is to die for and is perfect for your fitness goals and losing weight. On a cut diet? Enjoy your ice cream and cookies. 
Using Lo-Dough Cookies and Oppo Ice Cream to create an ice cream sandwich is the perfect way to cool down in the hot weather without needing to worry about the calories you'd usually expect to find in this summertime favourite.
Low calorie ice cream cookie sandwich made easy
Less a recipe than a serving suggestion, just squeeze two scoops of Oppo ice cream into a rough cylinder and sandwich between two Lo-Dough cookies for the finished recipe. 
Lo-Dough is:
gluten free | dairy free | fat free | low carb | sugar free | high in protein | high  fibre | vegetarian | 39 calories per piece 
If you think Lo-Dough chocolate chip cookies are great, take a look at the other healthy desserts and low calorie baking recipes which make a once unhealthy food into something which fits in around your fitness goals and macros. It goes without saying that losing weight or being on a weight loss diet is made easier and freer than ever before with a delicious bread and pastry alternative like Lo-dough.
Don't Forget....

Use hashtags #lodough, #lodoughlife and #lodoughideas to tag us in your recipes and we will be in touch to give your Lo-Dough recipe the credit it deserves
Ingredients
2 Lo-Dough Cookies
70ml Oppo Ice Cream
Method
Cut off a 70ml disc (or take two small scoops and shape) of your Oppo Ice Cream. It should be roughly half an inch (1.5cm) thick.
Take two finished (pre-frozen will be quicker) Lo-Dough Cookies (see link in description above) and sandwich the ice cream between the cookies.
Leave in the freezer for a minimum of 1 hour (if cookies are not already frozen). Serve immediately.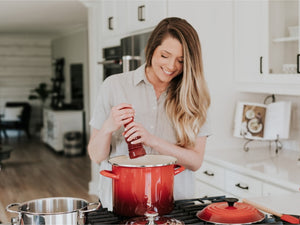 Hungry for more recipes?
Join over 200,000 subscribers in receiving new recipes, tips, offers and a whole lot more.