An amazing, low carb sandwich, toasted and melting.
You really don't want to miss out on this low calorie, low-carb New York deli wrap. Loaded up with layers of juicy pastrami (our recipe uses a whole 110g packet), pickles, sauerkraut and oozy melted cheese - and after all that it still comes out at under 300 calories.
Why not check out another New York staple here:
https://lodough.co/blogs/recipes/cheese-burger-toastie-wrap 
Ingredients
1 piece of Lo-Dough
110g of pastrami
2 slices of Gouda cheese (approx. 50 g)
100g sauerkraut
2 pickled gherkins
French's American mustard
2 sprays fry-light oil
What you'll need
This diet-friendly recipe is possible with:

Original Lo-Dough Bases
Regular price
from £3.49
Out of stock
Method
Preheat your toastie/sandwich maker.
Cut your Lo-Dough in half to create your base and lid.
Add your pastrami, mustard, pickles, sauerkraut - then finish with a layer of cheese and add the lid.
Spray the lid with fry-light oil and place this side down into your sandwich maker.
Spray the opposite side before closing your sandwich maker.
Cook for approx. 5 minutes and serve.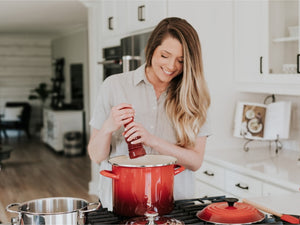 Hungry for more recipes?
Join over 200,000 subscribers in receiving new recipes, tips, offers and a whole lot more.