A perfect side for any fakeaway
Onion rings are a perfect accompaniment to any takeaway meal... adding a sweet/savoury crunch. 
Well, we've come up with a quick fix for those of you looking to make them less greasy and carby and massively high in fibre - just make them with your Southern Style Coating!
They're quick, easy and they work perfectly with a multitude of meals. 
For a twist, try lightly pickling your onion rings before coating. Delicious!
Ingredients
Serves 1
1 portion of Lo-Dough Southern Style Coating
5-6 rings of red/white onion
1 large egg white
A few sprays of fry-light
Salt & pepper
What you'll need
This diet-friendly recipe is possible with:

Lo-Dough Southern Style Coating
Regular price
£0.99
£4.59
Out of stock
Method
Blanch your onion rings in boiling water for 30 seconds to a minute, just to start the cooking process. Leave to cool for a minute.
Use the egg white and Southern Style Coating to coat the onion rings (see packet for detailed instructions). Bake in a hot oven (220°C) for approx 15 minutes until golden brown on the outside.
Serve alongside your favourite takeaway-style meal.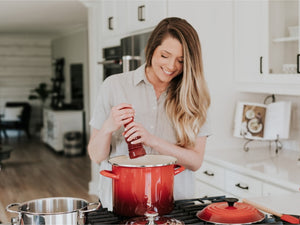 Hungry for more recipes?
Join over 200,000 subscribers in receiving new recipes, tips, offers and a whole lot more.