Give a low carb bread-crisp to your tofu and serve with low-calorie noodles for an Asian-inspired treat
If you are looking for the ultimate low-carb noodle dish that doesn't skimp on flavour, you're in the right place! 
You can eat noodles AND crispy breaded bites by switching out your noodles for keto varieties (we went with 'Eat Water' noodles) and using our Lo-Doughs Southern Style Coating for a low carb bread crumb. 
The rest is all flavour—Go with chilli, garlic, ginger, soy (or ready made packet sauce—just watch the sugar!) and anything else you might have in your larder to give this simple noodle dish delicious Asian-style kick.  
At just 198 kcal a portion, this is perfect for slimmers and low-carbers alike. If following a low-carb diet, you may wish to avoid the packet sauce and up your fats a little. 
Ingredients
Serves 1
One portion (approx 10-15g) of Lo-Dough Southern Style Coating
A small egg, beaten
80g firm tofu, cut into cubes
80g mixed stir fry vegetables
A sachet of stir fry sauce (we used Aldi's Szechuan sauce)
200g of Eat Water noodles
What you'll need
This diet-friendly recipe is possible with:

Lo-Dough Southern Style Coating
Regular price
£0.99
£4.59
Out of stock
Method
Put the beaten egg in one bowl and the coating in another. Dip your tofu cubes in the egg and then drop into the crumb. Shake until completely covered. PLace on a tray, spray with oil and bake in a hot oven (220C) for around 15-20 minutes.
In a hot wok stir fry your veg for approx 1-2 minute and then add your sauce. Wash your low-carb noodles and add to the stir fry and heat through for a further minute.
Place the veg, sauce and noodles into a bowl and place your crispy tofu on top. Enjoy!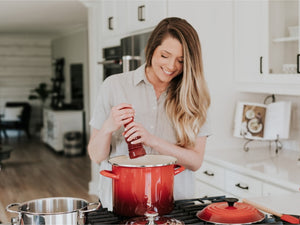 Hungry for more recipes?
Join over 200,000 subscribers in receiving new recipes, tips, offers and a whole lot more.