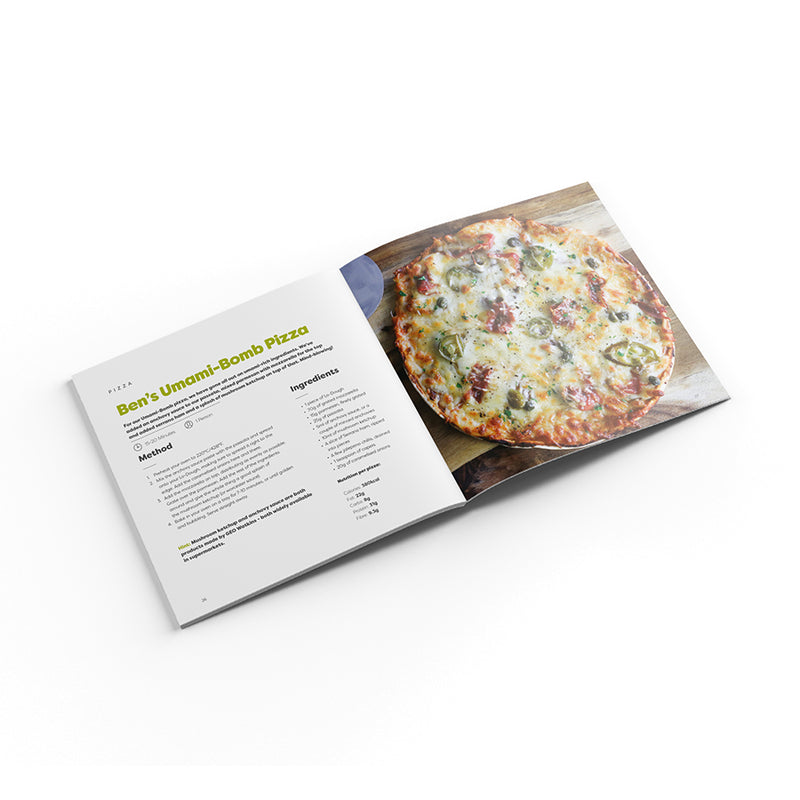 Regular price
£2.99
£11.99
The Lo-Dough Cookbook Vol. 2
Full of revolutionary recipes and easy-to-follow hints and tips to help you use your Lo-Dough.
Out of stock
Unfortunately, this item is currently out of stock. Please check back in later, or explore our range of products.
Volume Two.
The second print instalment of Lo-Dough recipes is here, now in gloss print. We've developed 55 more recipes, covering all diets and meal types and the wonderful photography throughout will have every one of you salivating!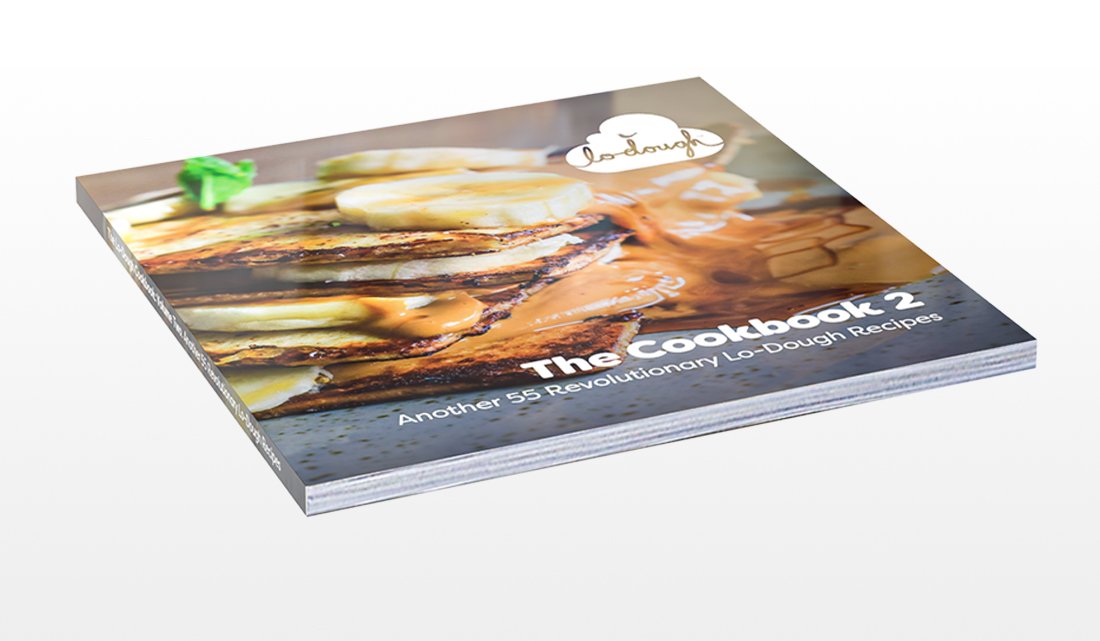 We've got incredible breakfasts, pizzas, main meals and desserts—and for the first time in print, a full section of fantastic Lo-Dough brownie modifications. We've even come up with a section of sides, salads and sauces and each section contains one or more exclusive recipes.
This volume also contains fitness, health and nutritional advice from experts in each field. No matter what diet you are following, whether for fitness, low-carbing, slimming or medical reasons, we have recipes that will help you achieve your goals or maintain a healthy lifestyle using our amazing range of low-cal, low-carb and high fibre products.
With this book, we want to empower you to understand the simple swaps it takes to switch recipes round to fit your perfect macros and you'll find tips throughout to help you do this.
If you love Lo-Dough, eating healthily and never having to miss out on big flavour, then this is the book for you.
---

Certified Reduced Carb
People's Choice
Recipes 550

Still curious? Take a look at some of the recipes you can find in the Lo-Dough Cookbook Vol 2. Don't miss out on the exclusive recipes inside.

GF

Low-Cal, Umami-Packed Pizza - 'The Umami-Bomb!'

Calories 380 kcal Carbs 8g Fibre 9.3g Protein 31g Sugar 4g

GF V

Low-Cal Banana Waffles

Calories 209 kcal Carbs 23g Fibre 11g Protein 11g Sugar 12g

View all
Reviews

More reviews