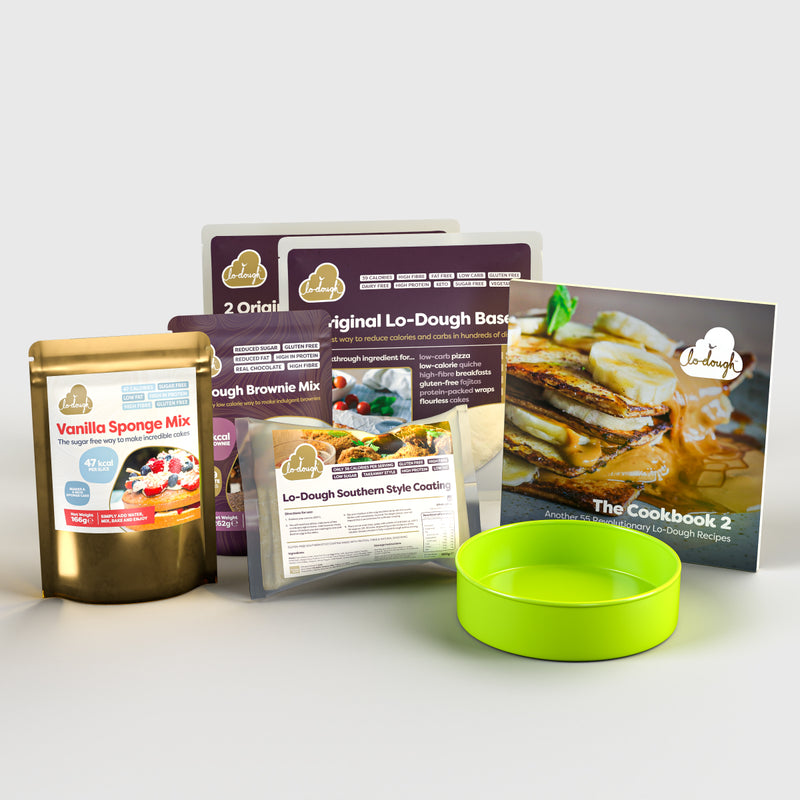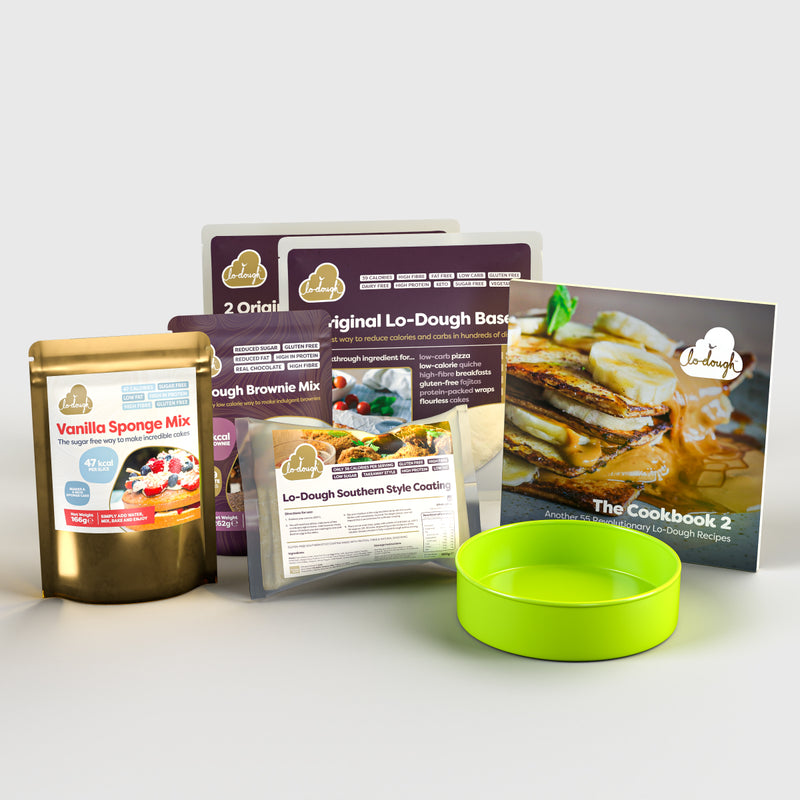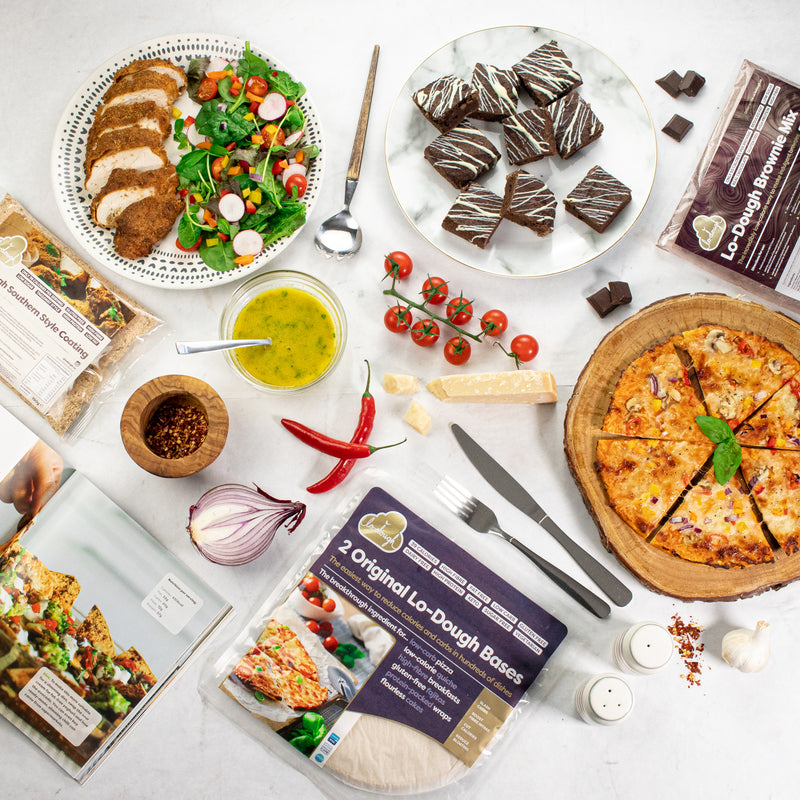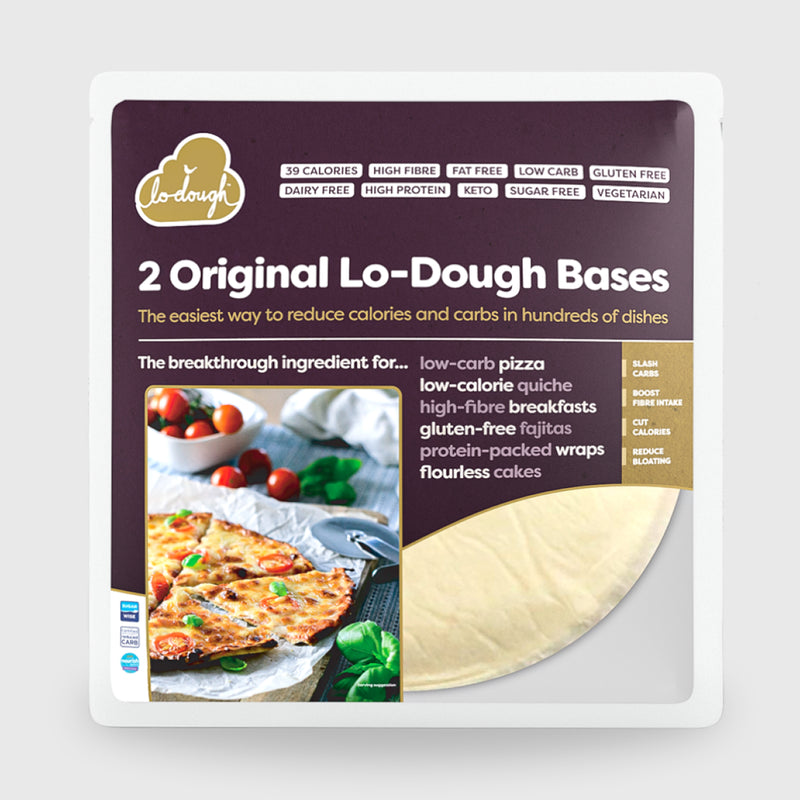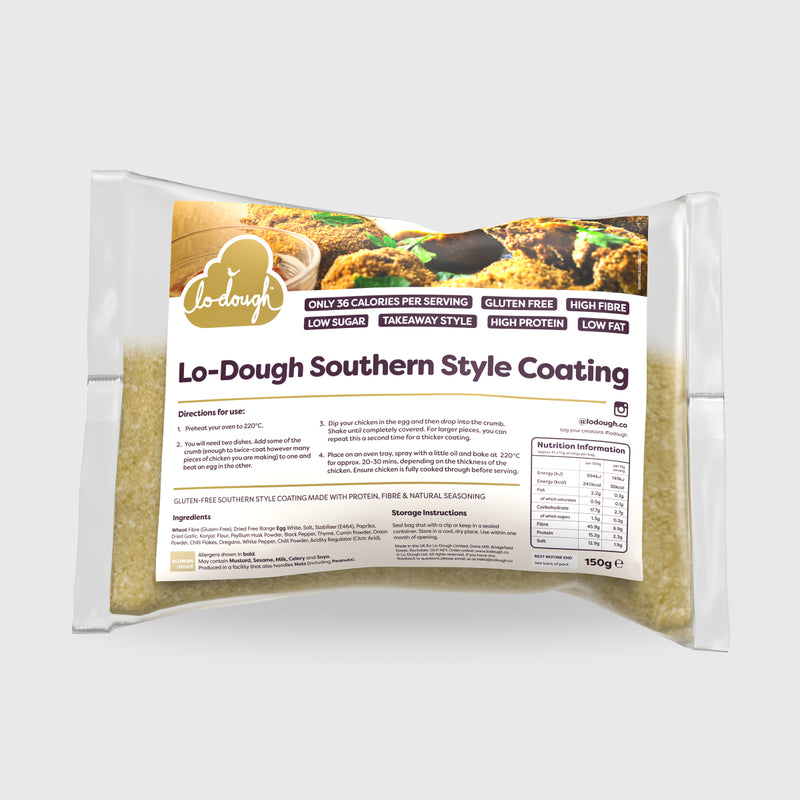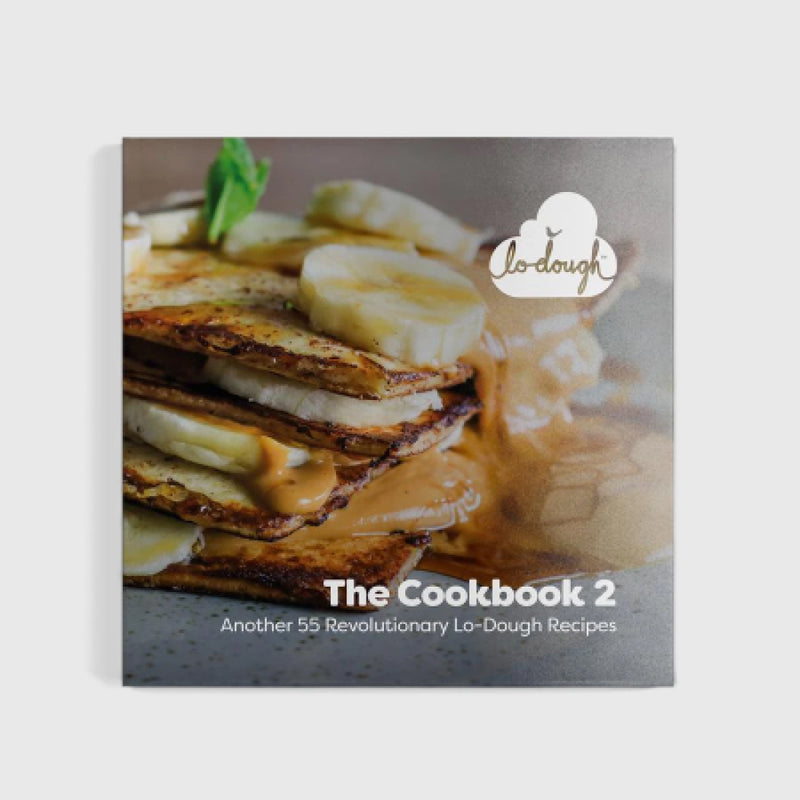 Regular price
£29.99
£38.63
Lo-Dough Starter Kit
Get started with Lo-Dough and save on all our best selling products.
Out of stock
Unfortunately, this item is currently out of stock. Please check back in later, or explore our range of products.
Everything you need to help reduce calories and carbs in hundreds of dishes. This starter kit includes the Lo-Dough cookbook packed full of top tips and delicious recipes.
---

Certified Reduced Carb
People's Choice